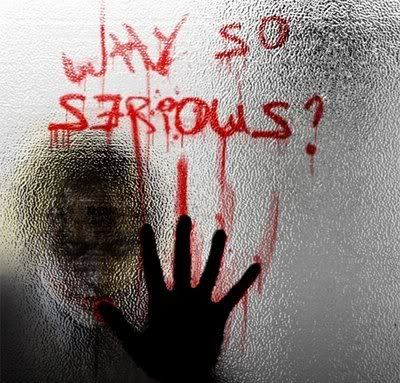 So i had a worst week ever, started w my workin shifts, my Cuti, my annoyin staff & lot's more. Yeah probably it's juz workin drama, but wat tha hell i'm still GOOD!!! Juz listen to my fave. song from Bullets for my valentine n all my stress will "hilang" esp. Waking tha demon..haha mayb u shud try it laa...
MAA 08 this 2nd,August. I wanna go laa, we talkin bout tha man from Mars babe. Jared leto *wink* I love 30 second to mars but wat to do i'll b on vacation w my family. Celebrate my parents anniversary..I need some time away from all this crazeeness in my life...mean Work!! I can smell tha ocean hahaha pathetic laa,sangat!!!i'll b away from 2th August to 4th August kot haha dun miss me!! I hate packin' man hate it!! Ijai called asked me to start packin coz i'm to lazy to pack my stuff haha..
Owhh Mr.Joker...Why so serious?? i blom tgk laa,but totally i'm goin to...Health Ledger is tha greatest actor man..i think every gurl falls for him in "10 things i hate about u" his eyes,his smile. Aiyaa Aussie actor yg cute! We totally gonna miss u, R.I.P...